Homepage
Fall 2022 Meeting Announcement
For the upcoming 2022-2023 school year, PGC will be meeting monthly in the Pharmacy Building (Room TBD). Please contact an E-Board Officer if you would like to be added to the canvas page if you have not been already.
What's Happening at EMSOP?
Congratulations to EMSOP Class of 2020 Graduates!
The Ernest Mario School of Pharmacy Class of 2020 virtually graduated on May 19th, 2020. This may not be the graduation anyone ever imagined or hoped for, but we were excited to celebrate this amazing group of students. Although we don't get to say it in person, we are so proud of their passion, resilience, … Read More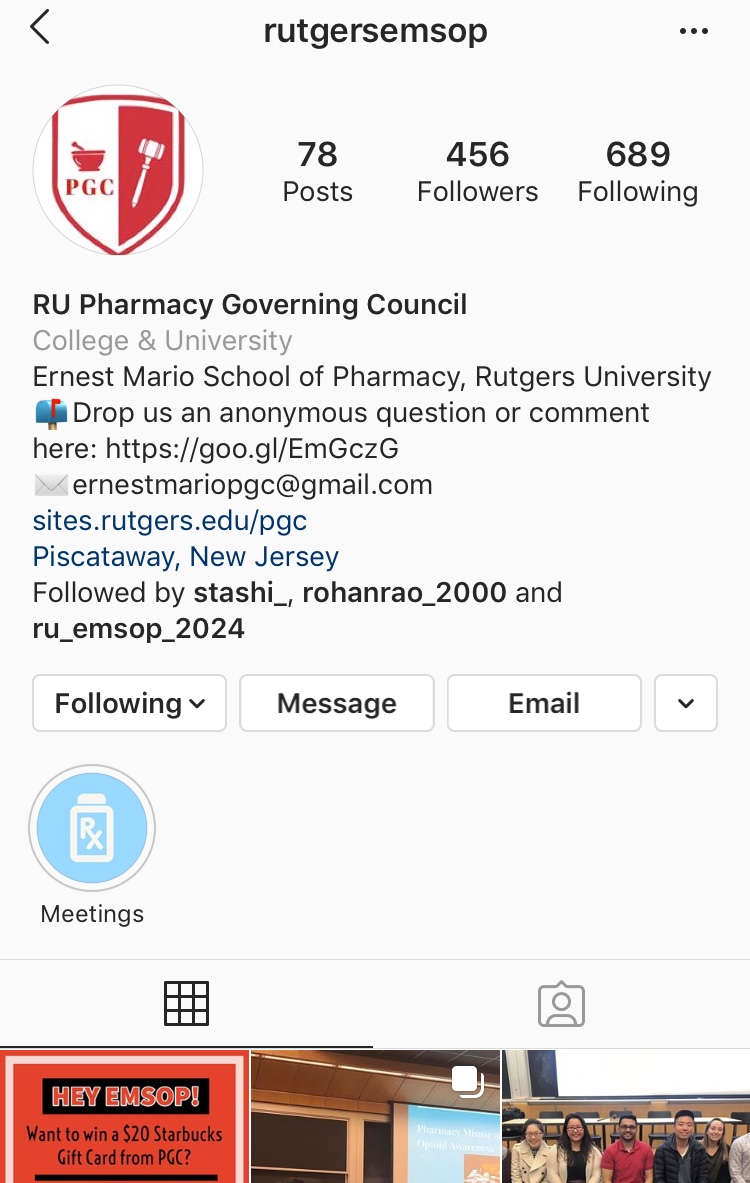 Follow Us on Instagram!
Follow us on Instagram for some awesome giveaways and to stay up to date with the latest events and news about your governing council! @rutgersesmop (Check out our most recent post to learn how to potentially win a Starbucks gift card)
Congratulations to EMSOP Class of 2019 Graduates!
On the 21st of May, the Class of 2019 graduated! We are so proud of all of you and are excited to see what our fellow EMSOP students will do as they enter the profession. Congratulations and good luck on your careers! May your hats fly as high as your dreams. Catch you on the … Read More
View More Posts
Did You Know…?
Joining a student organization on campus can benefit you in countless ways, including professional experience. That's why we aim to provide students with access to resources and opportunities to gain as much experience as possible. PGC can help you to get involved in a multitude of organizations and achieve your personal and professional goals!