We are so excited to be able to welcome four new graduate students to RU Linguistics this fall!! We collected some information about each of them to help the department get to know them a bit better.
To our new first years: Welcome!!!
---
JP Doherty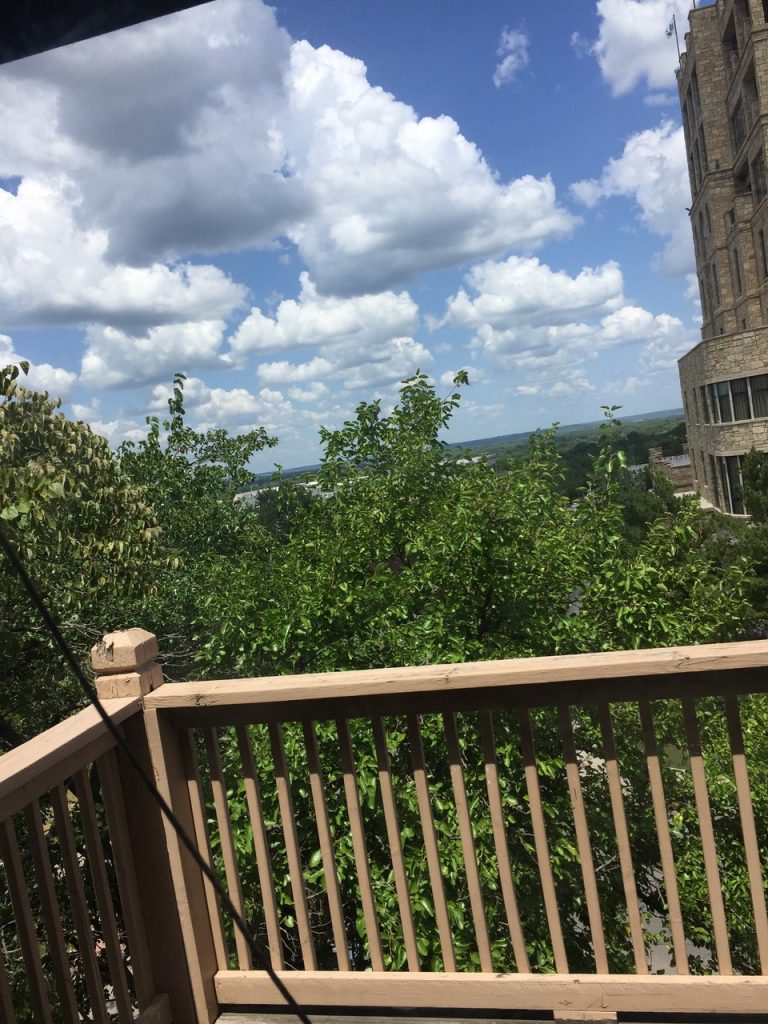 Hi, I'm JP! I moved here from a town in Kansas called Lawrence, a steep hilly place with intensely distinct seasons as shown by the photos of my old apartment's view. My life has been filled with so many distinct chapters, which is why I find it so beautiful to be starting yet another one here in NJ. I'm someone who equally appreciates experiencing life by myself in my apartment for weeks, or exploring new places abroad with just a backpack and meeting many people (cf. the pic of me with the friends I made two summers back). I've been obsessive about human history, art, music, and language for as long as I can remember, and learning about these topics gives me deep satisfaction. Things I like to do are sing along with others, laugh really hard, analyze anything, talk, explore, create systems, and transform myself and the world around me.
My research interests include the syntax and semantics of morphological marking strategies for unreal situations, like for contexts involving negation or conditional/counterfactual/hypothetical situations. My projects have traditionally stemmed from my field-work and documentation of Ibibio, a Cross-River language spoken in southeastern Nigeria However I'm also interested in learning more about indigenous North American languages during my time here. My current project explores how the Tense, Aspect, and Mood systems in Ibibio relate to situation-types for the language's distributional classes of verbs, reflected in the word-order that seems to arise in certain non-neutral contexts. I feel lucky to be surrounded by so many linguists with related research interests because I am ready for my projects to take their next form, which I know will be greatly enhanced by learning from my new classmates and teachers here.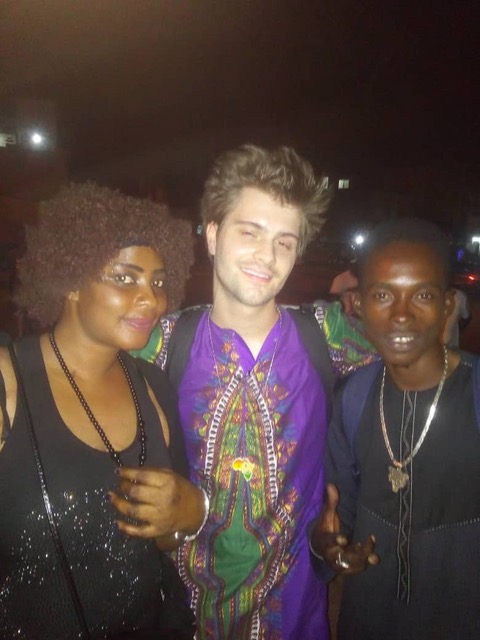 Someday I wish to create a self-sustaining language-data archive for understudied or endangered languages of West Africa that can be easily accessed by both linguists and language communities alike, especially for revitalization efforts. Being a preschool teacher and a Graduate Teaching Assistant in my past has helped me develop intense internal motivations for applying my training in field-work and documentation to the preservation of the diversity of human language by way of facilitating teaching the next generation of speakers. Now that I'm finally here at Rutgers starting my PhD, nothing is going to stop me! :]
---
Meng Zhang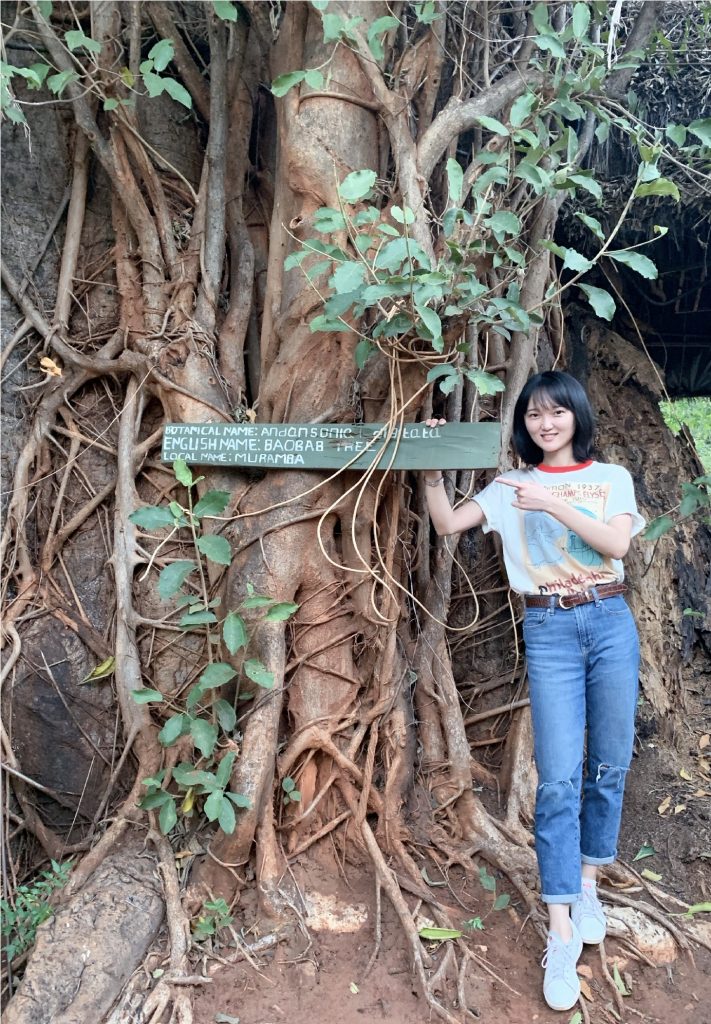 I was born and brought up in a small city in Northern China which is located in the south corner of Shandong Province . I spent my early adolescence in Jinan, Shandong's capital city. There I met many people speaking different dialects of Mandarin and learning different foreign languages. Comparison between different dialects or different languages interested me a lot. That was the first time when I got interested in linguistics.
I received my undergraduate degree in English in Nankai University and moved to Leiden, the Netherlands to study linguistics. Besides Chinese and different dialects of Mandarin, I am also interested in Bantu languages. In terms of subfields, I am currently doing Syntax. I am also very interested in Semantics and cognitive science of linguistics. I am very excited and grateful to join Rutgers and the department. Hope I can pursue these research interests here in Rutgers. Another thing I want to say here is that I won't be at Rutgers in person this semester because of the current situation. I can only appear on the screen to meet all of you virtually, but I will try my best to participate in different academic activities. Hope I can have a happy life with you all "at" Rutgers.
---
Gérard Avelino
Hello, Rutgers! My name is Gérard (accent optional). Some of my friends call me Gerry with a /d͡ʒ/ and some others call me Gerry with a /g/. At this point, I've gotten used to all the variant pronunciations of these names and answer to all of them in equal measure.
I'm originally from the Philippines, where I grew up in the suburbs of Metro Manila. Though I speak it like any Manileño now, Tagalog was not a language my parents wanted me to learn at home. Going through grade school being that introverted kid who only spoke English was a challenge, so it seemed to me back then that language was something I had to struggle with. Boy, was I wrong.
I didn't have much exposure to other languages until I moved to Orange County, California in 2010. I kept being spoken to in Spanish (gotta love that bit of ethnic ambiguity I've got going for me). But it wasn't until I started studying at Cypress College that I finally discovered my love for languages and linguistics. I took some semesters of Japanese, Portuguese, and French. I even started immersing myself in linguistics puzzles and constructed languages.
When I finally transferred to California State University, Fullerton, I knew I had to major in linguistics. I fell in love with syntax, semantics, and logic. Historical linguistics class also drew me into the world of Austronesian linguistics. Gripped by my sense of adventure—and the looming threat of rising sea levels—I grew enamored with the idea of investigating the languages of the Pacific. On the side, I took a second major in French, which proved useful when I spent my last year of my undergrad in Paris. There, I took courses at the Université Sorbonne Nouvelle's Institut de linguistique et phonétique générales et appliquées. Upon my return to California in 2019, I graduated from CSUF with a BA in Linguistics and French. Since then, I've just been waiting to get back to the academe. I'm really looking forward to getting to know everybody at the Linguistics Department here at Rutgers!
In my non-academic life, I am, among other things, a dungeon master and worldbuilder, a board and video gamer, a budding world traveler, a graphic design dabbler, a food appreciator, and a Eurovision Song Contest connoisseur.
---
Jiaxing Yu
Hi, I am Jiaxing Yu, pronounced as (/tɕiā-ɕə̀ŋ ý/) and people also call me Jeanne.
I was born in the Autumn, and grow up in a small but crowded town, Taizhou City in Jiangsu Province, in the east of China. In the Autumn, gingko trees turn shiny gold everywhere in my hometown, which becomes a unique representation of my hometown. And that's my first name comes from, which means 'beautiful gingko'. Under this poetic effect from my family, I studied literature during my undergraduate in Nanjing University. But finally, I found mathematics and logic are more attractive to me. So, I continued in linguistics at University of Rochester and now I am here!
Syntax-Semanticist
I am a Syntax-semanticist. I enjoy using formal and mathematical ways to represent the internal structure and meanings of natural languages.
I've been analyzing Mandarin classifiers, especially in the lexical semantics aspect and its syntactic structures for the past two years during my master's at the University of Rochester. Now this paper is submitted and will be published in the UR Working Papers in the Language Sciences.
Besides Mandarin classifiers, I also have interests in modification of quantifiers, semantic restrictions on modifiers, and anaphors. I would love to continue research on East Asian languages including Mandarin, dialects of Chinese and Japanese.
Traveler and food lover
During my undergraduate, I travelled and exchanged in total 5 times, including a few short summer/winter visits to Australia (RMIT), the U.K. (Oxford University), and Singapore (NTU), and long semester's exchange in Taiwan University. I really enjoy exploring different cultures, making new friends and tasting different kinds of delicious food! As you can tell, I am a food lover, so if you know any good restaurants nearby, or want to share food with someone, let me know!! I am now learning cooking some complicated Chinese cuisines, like stewed beef in sour soup and pickled cabbage fish. Also let me know if you like Chinese cuisines :P.
Amateur Singer and Pianist
I learned the piano from age 6 till I went to the middle school. I practiced a bit during my undergraduate in Nanjing and wish to practice more here during my PhD if I have time. I also love singing and playing Texas Hold'em with friends at Rochester. I have a dog named as DD in China, who is now 2 and a half years old.