Seen the Movie? Read the Book!
Is it possible to get sick of watching movies and TV?  As we all start to stay home instead of going out, we may soon get our answer… if you need a change of pace during your binge-watch marathon, check out some of the books that your favorite movies and shows are based on!  We've included links to ebooks and audiobooks where available.
Emma
The latest adaptation of Jane Austen's novel was just released in theaters earlier this year — and made available online ahead of schedule to accommodate social distancing.  As good as this one is, according to early reviews, no film can fully capture the dry wit of Austen's narrative voice.  (Another great adaptation is 1995's Clueless!)
Available in ebook and audiobook
Twelve Years a Slave
Not many know that this recent Oscar-winner was based on a nineteenth-century memoir.  Solomon Northup was born free in New York, but was abducted into slavery in Louisiana and held there for twelve years.  Northup became an abolitionist speaker after his bestselling book was published.
Available in ebook and audiobook
The Adventures of Sherlock Holmes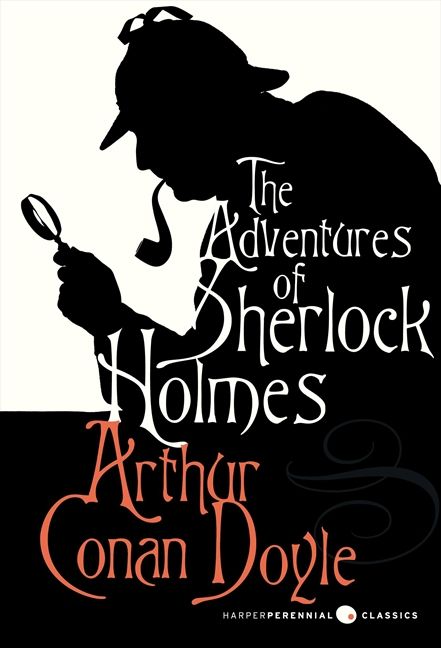 If you've enjoyed the BBC adaptation with Benedict Cumberbatch, check out Arthur Conan Doyle's original — it will give you a new appreciation of the show's subtle references!  (The original Dr. Watson, for instance, was also an Afghanistan veteran — from the Anglo-Afghan War of 1878!)
Available in ebook and audiobook
Little Women
Louisa May Alcott's classic novel about four girls growing up in the Civil War era was recently adapted for the screen by Greta Gerwig.  Read the book and then go see the film — the ending will make more sense!
Available in ebook and audiobook
Lord of the Rings
Get lost in J.R.R. Tolkein's sweeping epic!  Once you read it you'll understand why this saga has inspired writers including George R.R. Martin (of A Game of Thrones), as well as the film series directed by Peter Jackson — Tolkein's majestic style and minute world-building convey a sense of wonder that creators of fantasy worlds have tried to emulate ever since.
Available in ebook
TIP: If you're willing to sign up for a free account, you can also "borrow" still-in-copyright books from Internet Archive for up to 14 days — just like a physical library!
Crazy Rich Asians
Enjoy the best-selling novel that inspired the smash-hit film!  Kevin Kwan's romantic comedy explores the culture shock between middle-class, American-born Rachel Chu and her boyfriend's ultra-wealthy, dysfunctional Singapore family.  The dialogue is witty, the wealth is the stuff of escapist fantasy, and even the snobs are fun to hate: it's a perfect guilty pleasure.
Available to borrow in ebook
No Country for Old Men
Joel and Ethan Coen's Oscar-winning film introduced audiences to the terrifying Anton Chigurh, a hitman who philosophizes to his targets about destiny. Cormac McCarthy's distinctive prose style creates the same surreal, dreamlike state on the page that the Coen brothers do on the screen.
Available to borrow in ebook
The Handmaid's Tale
Margaret Atwood's dystopian novel about a future America in which women are second-class citizens has been adapted to a hit TV series starring Elizabeth Moss.  If you've seen flowing red robes and bonnets at protests like the Women's March, this is the work they're referencing.
Available to borrow in ebook
If Beale Street Could Talk
James Baldwin's fiction is intensely psychological, channeling his political activism into a focus on how abstractions like race, gender, and sexuality affect the way people see the world and interact with one another.  Barry Jenkins followed up his celebrated film Moonlight with an adaptation of Beale Street in 2018.
Available in ebook
For more ideas, see the Goodreads list I saw the movie & read the I saw the movie & read the book.