Tired of reading books? Tired of listening to books? Tired of talking about books? Here's another creative activity related to books: book sculptures.
Full disclosure: we never get tired of anything related to books (including dusting bookshelves).
Book sculptures or, in other words, literary sculptures, range from a simple (?) origami using pages of recycled books to adding folded paper to the book itself in an artistically meaningful way, as shown in this article from the Guardian. A special category is the full-scale sculpture inspired by a book or created from books, such as most of the artwork presented in this article.
Creativity goes a long way for book sculptures. Check out the best book sculptures from Bookriot featuring a mini library, paper houses, mushrooms, a castle, and a book-art rainbow heart. Many of these can also be purchased (unless sold out) such as my favorite: the piano book.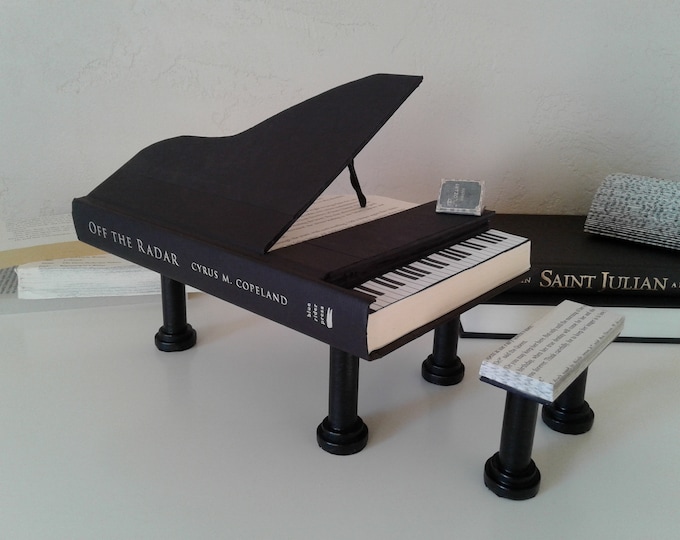 A different list from Bored Panda collected and scored book sculptures with a much broader approach. They included works created from

single or multiple books, as well as book installations

in an entire building. See for yourself if you agree with their scores. My favorite placed at only #14. The individual pieces can be part of an elaborate mystery, as presented on NPR's

Who left a tree then a coffin in the library?

It happened in the United Kingdom, and I am curious how an American library would have handled the puzzle.

All in all, book sculptures are cool and trendy. A new skill one may want to pick up, also

taught at workshops

.

To our scholarly audiences, check out this video using a botany book to find out how to do it for yourself.