A People page is a type of page meant to represent individual members of your organization that can be displayed both individually and as a listing on your site's All People page.
If a site is solely for a Professor, a People entry can be used as their bio.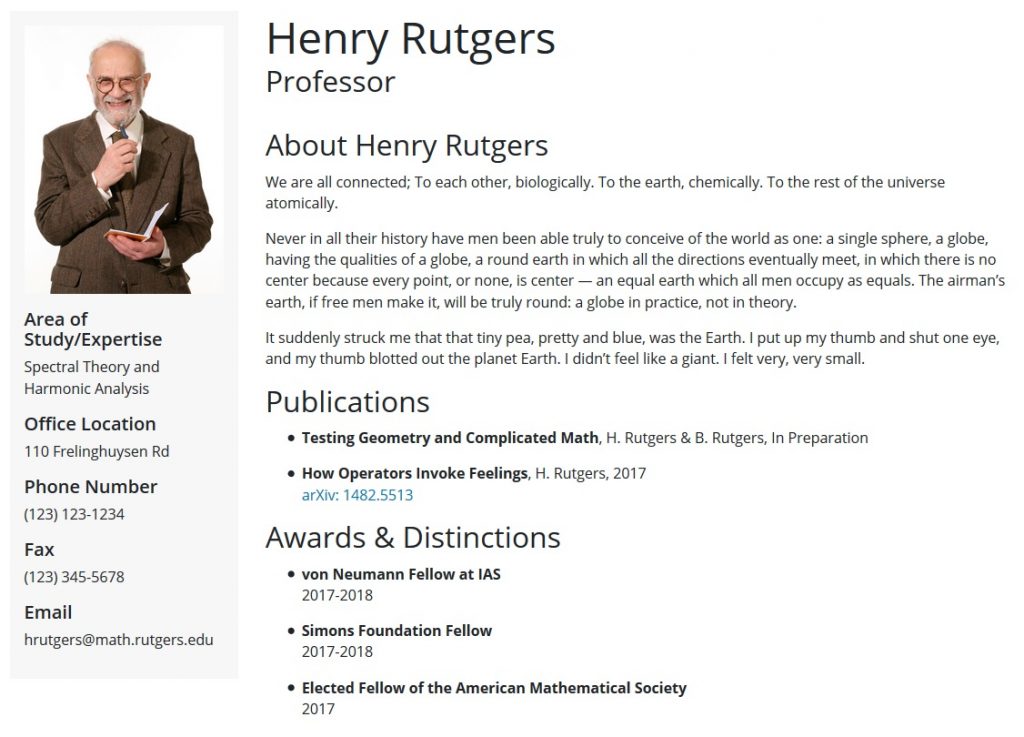 The People tab can be found on the sidebar of your site's Dashboard.
More from this section: